14 Best Slack Apps & Integrations: Maximize Your Team's Productivity in 2023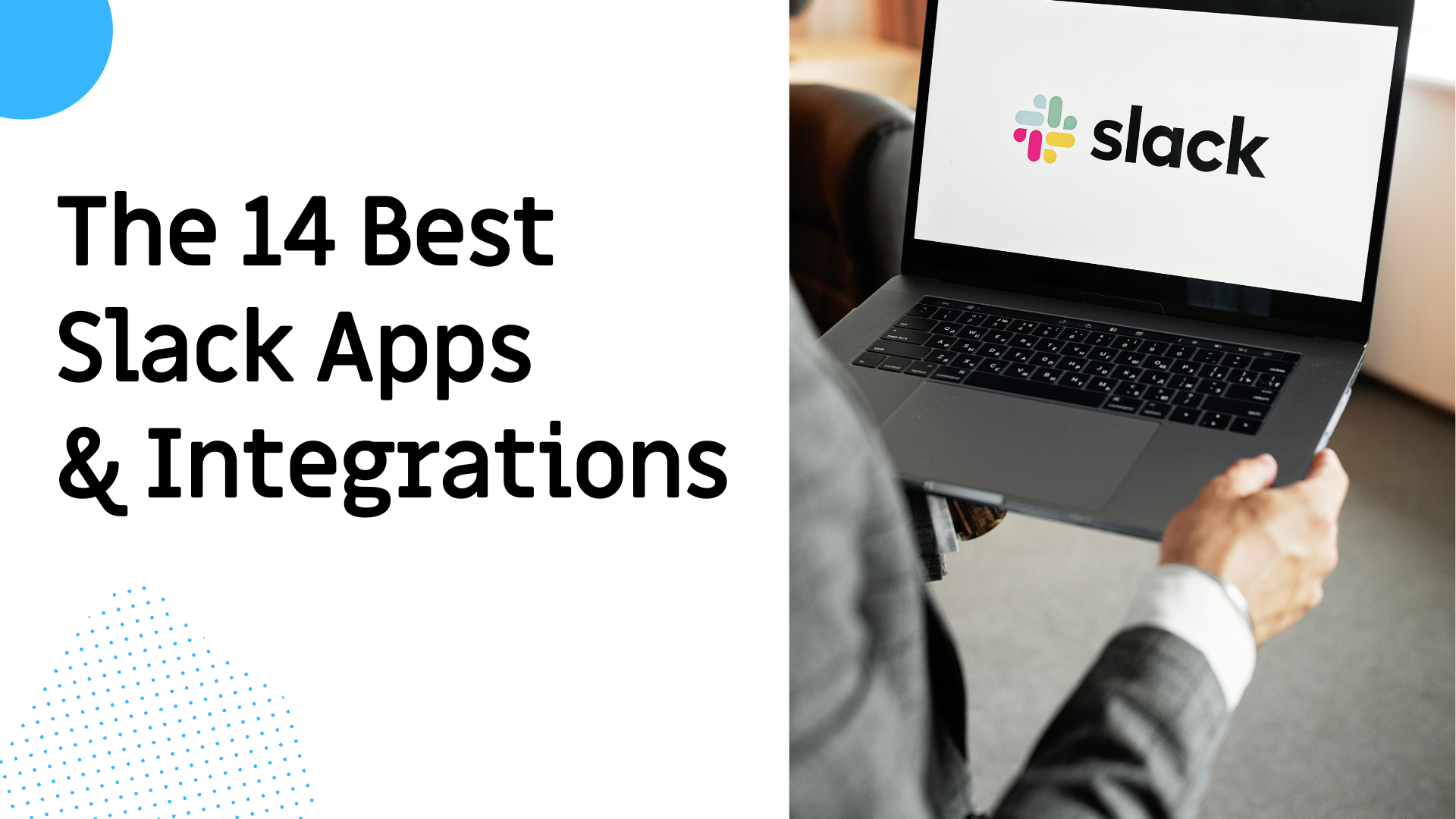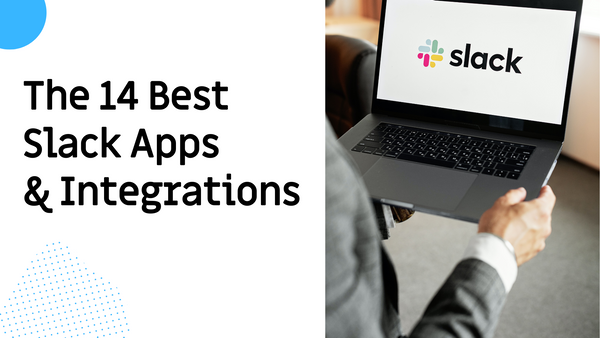 Slack is already well-known as a productivity-boosting team management platform. With Slack apps and integrations on the table, your team is poised to be as productive as possible in 2023. Here, we cover 12 Slack apps and integrations for team productivity. We've ranked each app based on overall functionality, use cases, ease of installation, and more. This allows you to pick the right app for you and your team at a glance.
Without further ado, let's jump into the best Slack apps and integrations in 2023.
Slack Apps at a Glance:
CultureBot
Trello
Asana
Zoom
Disco
Google Drive
Google Calendar
OfficeVibe
Seismic
ClickUp
Loom
Polly
SalesCompete
SimplePoll
Best Slack Apps & Integrations In 2023


1. CultureBot
Sick of dead Slack channels? Looking to engage remote teams? With CultureBot, empty Slack channels and dead threads become a thing of the past. By combining the best parts of social bots with project management and employee morale features, CultureBot is the number one Slack integration on our list for a reason.
This Slack app integration allows you to track employee engagement, generate social prompts, and much more, all in one location. Managing your Slack team is easier than ever, thanks to CultureBot's automatic employee interaction prompts that post event reminders, call out a job well done, and run wellness checks to help keep your team in good spirits all day long.
CultureBot's virtual water cooler features are perfect for maintaining different Slack channels and connecting remote teams. By generating automatic social prompts, CultureBot keeps the conversation going without giving team leaders another repetitive task. By automating social prompts, you can spend less time on team building and more time building your small business.
This Slack app is mobile-friendly and integrates easily into private channels and private messages, making it a business-friendly way to start conversations, maintain morale, and check up on tasks all in one convenient location.
Monitoring your entire team is easier than ever with CultureBot's wellness reminders and check-ins. This program encourages employees to take a moment and check in with their wellness, mitigating burnout before it happens. Thanks to simple Slack slash commands, team managers can schedule CultureBot prompts, make notes of anniversaries for later, and prompt social engagement tools from within Slack.
If you're looking for our top pick for team collaboration, especially with remote employees, CultureBot is easily at the top of our list. For an in-depth breakdown of CultureBot, check out the chart below or click 'Install' below and take a test drive.
App Uses at a Glance
Score: 12/13
2. Trello
Trello is, at its core, a project management app. By focusing on team collaboration and project management, Trello's Slack app integration allows you to update cards without ever leaving Slack. By pinging Slack notifications for various card changes, you can manage your projects all in one location. Are you looking to update a card owner on a new development? Trello's Slack integrations allow you to do just that. Thanks to Slack commands, a simple slash command will enable you to update existing cards, create a new card, or assign users to various tasks. If you're looking to manage a remote team of employees, Trello is a must-have Slack integration and project management tool for 2023.
While you can always use Trello in a browser, the Trello Slack bot integration streamlines mobile use and allows for remote project management without needing several tabs open at once. If you have a team of employees in disparate locations or who work in different time zones, Trello Slack integration is crucial to your workflow. By allowing notifications and adding employees to cards remotely, you cut down on manual tasks and instead open up more time to focus on projects themselves. Trello is a must have slack bot for project progress.
While Trello may not have the same level of employee morale and social engagement as the other apps on this list, it does serve a vital productivity function and can help streamline your projects from the start. So if you're looking for a project-management-focused app for Slack, Trello is where it's at.  
App Uses at a Glance

Score: 12/13
3. Asana
Similar to Trello, Asana is a deadline-management app. This slack integration is made to push notifications, announce deadlines, and add users to tasks in one convenient location. This program's integration is easier than ever by linking projects directly to Slack channels, making it a no-brainer for any small business or remote team. If you're looking for a project management app, Asana's Slack app integration makes tracking multiple projects across several groups more effortless than ever.
If you're trying to coordinate with remote employees or are looking for a project management solution that works with both hybrid and remote employees, Asana is a great option. Similarly to Trello's controls, Asana allows you to update projects from Slack channels using simple slash commands. You can add new users, update tasks, and close projects, and also set automatic bot commands to send notifications on deadline changes and more. By cutting back on the repetitive work for project managers, Asana can improve the overall morale of your team and streamline countless projects.
While Asana is not a morale or social app, it can help boost productivity and reduce miscommunication, making it a crucial part of any Slack workspace. Asana may be the right tool for your team if you're looking for a Slack app with slightly fewer features than Trello but a more streamlined design for key projects.
App Uses at a Glance

Score: 11.5/13
4. Zoom
We congratulate you on living under a rock if you've never heard of Zoom. But, in more seriousness, Zoom is a great video communication tool that helps streamline communication for countless people. From remote learning solutions to office meeting coordination, Zoom is a crucial tool for any modern office.
With Slack app integration options, Zoom can help set up meetings and keep everyone on the same page. While Zoom is not directly a project management app, the integration options and Slack workspace make it easier to track multiple projects or communicate between teams. Zoom can keep everyone in the loop on crucial meetings including standup meetings and deadlines if you work with remote or hybrid teams.
Jump on video calls to coordinate tasks, schedule a lunch meeting, or update remote employees on the latest decisions from the office. No matter the need, Zoom is a great way to keep remote teams in contact, especially for small businesses.
Integrating Zoom into your Slack channel allows you to keep all communications to a single platform, cutting down on information leaks and or a lost direct message or group chats. In addition, you can ensure that employees respond to Slack notifications and avoid dead channels by relegating communication to Slack.
To keep remote meetings relevant, add Zoom to your Slack channel today for the perfect productivity solution for remote teams.
App Uses at a Glance
Score: 11/13
5. Disco
What better way to track employee engagement and boost morale than with Disco? We don't mean blasting the Bee Gees over the speakers, though that could help some employees. Instead, Disco is a company culture app specifically for remote teams.
By automating specific social prompts, Disco cuts back on the team manager's repetitive tasks and works to engage employees. For example, this Slack app allows company-wide raffles as rewards for a job well done and kudos and value pop-ups to help call out a job well done. Not only can you track real-time engagement through Disco, but you can also send out pulse surveys to track how employee morale is doing. Simple Poll wishes it had this level of comprehensive analytics.
While Disco is not a team productivity bot, it can help manage employee satisfaction and offers group collaboration options to help answer questions and problem-solve. So if you're working with a remote team and looking for an app to manage team morale on one platform solely, Disco is an excellent option.

App Uses at a Glance

Score: 9/13
6. Google Drive
Google Drive is so synonymous with productivity that most people forget it's a separate program. Instead, Google Drive offers Slack app integration to maximum efficiency. Start projects, tag relevant team members, post updates, and more, all through Google Drive. Integrating Drive into your Slack channels allows you to share files and updates on one platform and within your organization, making it ideal for managing both remote and hybrid teams. Another plus with Google Drive is that it easily integrates with other Google products like Google Sheets and Google Analytics.
With real-time notifications and the standard Google Drive document analytics, this app is perfect for team coordination, especially across several departments. Not only does the instant message about share requests significantly streamline document sharing, but having all your files in one location can make your next project more manageable. If you're looking for a must-have productivity integration, Google Drive is a crucial Slack channel upgrade for any business or team.
App Uses at a Glance

Score: 11.5/13
7. Google Calendar
While Google Calendar has selective uses compared to Drive, it still is a crucial tool for boosting overall productivity. This app allows you to schedule meetings, add events easily, and more from Slack channels. Send Slack messages to confirm appointment times, coordinate across several teams, and keep all your project information in a calendar for easy reference. By coordinating across several departments, Google Calendar can help streamline your project pipeline and keep everyone on task.
While Google Calendar does not have many social uses, it can be a great way to note employee anniversaries, callout birthdays, and other crucial team moments. In addition, by crafting individual calendars for each department and connecting them to Slack, you can manage all projects and deadlines from a single platform for maximum efficiency. So if you're looking for a fantastic calendar app that you've used before, now integrated with Slack, Google Calendar is a clear winner.
App Uses at a Glance
Score: 10/13
8. OfficeVibe
For anonymous, instant feedback on office culture, project goals, and more, OfficeVibe is the Slack app for you. This integrated program sends out automatic surveys to gauge employee mood, personal satisfaction, and more, all in one location. In addition, this app includes vital real-time analytics to help measure meeting responses, overall engagement and job satisfaction, and more, all in one place.
While OfficeVibe is highly situational, it can be helpful for exit surveys from sales teams or a great way to judge how well customer service conversations went and improve overall team metrics. This polling app is perfect for measuring how well team members feel about the general company culture and is a great way to get new, innovative suggestions for upcoming projects. If you're looking for an anonymous polling and insights app for your team, check out OfficeVibe.

App Uses at a Glance
Score: 7/13
9. Seismic
Sick of answering questions? Want your company guidebook all in one location? If you find code review tedious, Seismic is the Slack app for you. This learning AI compiles facts and figures about your company into a database that employees can reference from Slack using slash commands. Like a working dictionary that grows with each entry, Seismic provides easy reference to all employees.
If you're looking for an easy, integrated, single-platform way to answer repeat questions, Seismic can revolutionize your workplace. Keep workplace guidelines and style guides more accessible in Slack using Seismic. By cutting down on external documents, Seismic keeps all office information in one place for easy reference.
Check project specs, update guidelines, and answer questions, all without jumping from email to email to check if you have the correct information. This productivity-boosting app is perfect for working across several remote teams, as it keeps company-wide information all in one easy-to-reference location. If you want to boost your productivity, Seismic is a groundbreaking service that's sure to please.
App Uses at a Glance

Score: 9/13
10. ClickUp
Much like Trello and Asana, ClickUp is primarily a project-coordination app that now features Slakc integration. By creating individual workspaces on ClickUp, you can manage projects, coordinate teams, and more in one location. Slack integrations allow you to update tasks and move assignments without leaving Slack, making it easier than ever to coordinate with coworkers and team members. In addition, project managers can use slash commands to move projects quickly and advance deadlines, allowing for streamlined coordination across several departments.
ClickUp may lack morale features, but what it's missing in social options is more than makes up for in task management. For example, set personal goals, track time, and even note improvements for future projects, all in one app.
This Slack integration is a must-have for anyone working remotely or for freelancers working for an office. By allowing time tracking and reporting in one app, you can track your productivity improvements, get real-time insights into overall project duration, and note any spots where production bottlenecks occur.
If you're looking for a great app to speed up your overall productivity and help with project coordination across several departments, you need ClickUp.
App Uses at a Glance
Score: 11/13
11. Loom
If you've ever felt like a meeting could be an email, you'll love Loom. Loom is to video meetings, and emails are to physical meetings. Loom allows you to send short videos to explain concepts, respond to posts, or share updates, all in an organic format. Perfect for remote teams in different time zones and locations, Loom allows you to provide more information without getting sucked into a several-hour meeting.
Loom Slack integration allows for screen sharing and capturing, making it perfect for walkthroughs, tutorials, and explanations. Streamline projects, explain how to create templates, and even cover customer service team questions, all in one program.
Loom is a simple program made for a single purpose, but it does its job remarkably well. So if you're looking for a productivity app that cuts down on meeting time and speeds up communication, you're looking for Loom.
App Uses at a Glance
Score: 11/13
12. Polly
Are your employees staring at the clock during meetings? Polly is an anonymous app that allows you to gauge meeting responses after an event or project. Ask how well you covered subjects, gauge employee morale, and determine where your team stands on projects. In addition, Polly allows for easy polling integrated into Slack, so you can spend less time wondering if you got your point across and more time working with your team.
Polly is entirely situational but allows you to monitor team morale and make essential changes to your project pipeline as you learn more about how your team functions. This Slack integration is best paired alongside other productivity apps, but when used correctly can provide incredible insight into your team's morale, productivity, and more.
App Uses at a Glance
Score: 8.5/13
13. SimplePoll
Simple Poll for for Slack is probably just that... the simplest way to get a poll out to your team. Having used it myself for years now, I can attest to this simple fact. It operates solely off of slash commands (which you can run from any channel in your Slack workspace). For example, by typing:
/poll "What day works best for our weekly team meeting?" "Monday" "Tuesday" "Friday"
This would generate a poll that looks like the following:
Other features include the ability to run polls fully anonymously, limiting votes to one per employee, and setting up recurring polls to run every day or week. The easy of use and no-frills feature set is a breath of fresh air compared to some other apps on this list. If you're looking to scratch the itch of "how do I find a time that works for my team for X" – well, Simple Poll will effectively scratch that itch.
App Uses at a Glance
Score: 8.5/13
14. SalesCompete
SalesCompete is a native Slack app (note - there is no web app). It's a tool designed to drum up team motivation and morale amongst inside sales reps/teams. It integrates directly with your CRM or sales enablement tool of choice - Hubspot, Salesforce, Outreach.io, and Salesloft. You can use it to power things like tournaments and games, goals and alerts, and even run real-time leaderboards and sales reports – all inside of Slack.
What's great about it is it's ease of setup, ease of use, and ability to just work right out of the box with minimal setup and maximum value to your sales team. There's quite literally no data entry involved with the application, and because of this, it might be the fastest sales gamification and performance tool out there. If you're looking for a quick win type of app for your sales team's motivational challenges, look no further.
App Uses at a Glance
Score: 9/13
---
In conclusion, incorporating the right Slack apps and integrations can significantly enhance your team's productivity and streamline collaboration in 2023. With the wide range of available options, it's important to carefully consider which ones will best suit your team's needs and goals.
By implementing the best Slack Apps for your team, you can increase efficiency and communication, ultimately leading to greater success. So take advantage of the power of Slack apps and integrations to take your team's productivity to the next level in 2023 and beyond.
~ Oswald