10 Brilliant Team Celebration Ideas That Will Boost Morale
When it comes to taking care of your team, there are a lot of aspects to consider. However, studies have shown that keeping morale high among your employees is one of the best tactics you can use to improve productivity, increase employee satisfaction, and even surge profitability in the long run.
When it comes to taking care of your team, there are a lot of aspects to consider. However, studies have shown that keeping morale high among your employees is one of the best tactics you can use to improve productivity, increase employee satisfaction, and even surge profitability in the long run.
In this article, we are going to discuss exactly why team celebration is important, as well as 10 brilliant ideas both for in-person and virtual teams that are sure to boost morale for your staff!
Why is Team Celebration Important?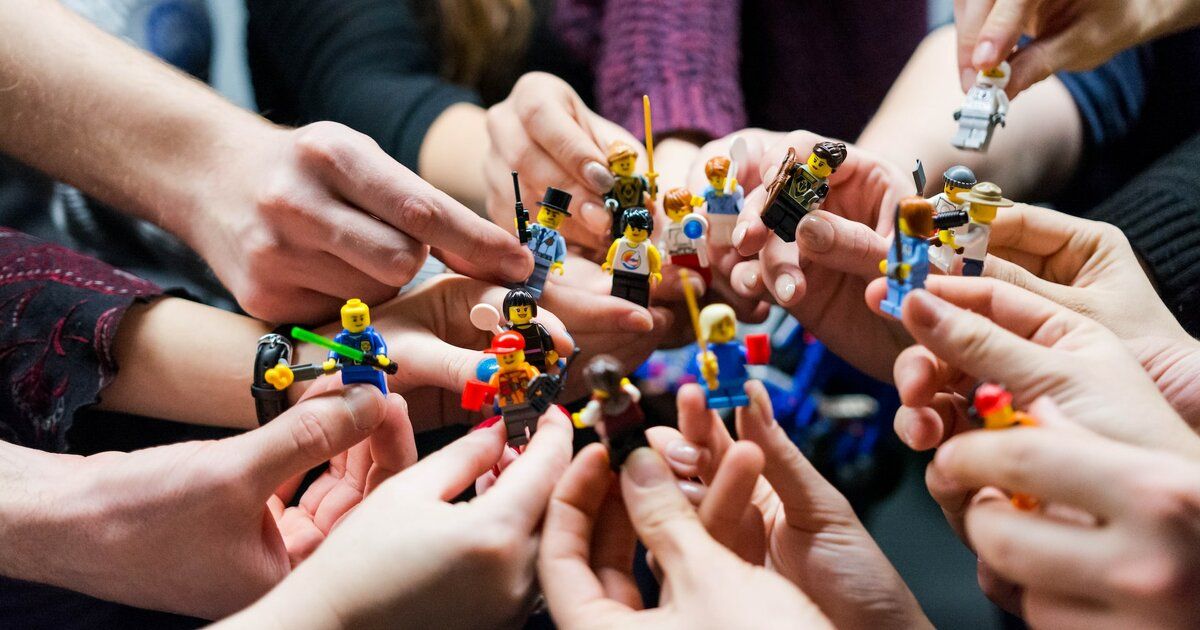 Before we dig into the 10 fantastic ideas we have to celebrate your team, it's first vital that you understand why team celebrations are so important and what they can do for your staff.
Team celebration is proven to increase both productivity and employee satisfaction and retention, as employees who feel appreciated and a part of the team are far more likely to stick around and to go above and beyond for their management and their company.
By bringing everyone together for festivities, planned celebrations also improve teamwork and camaraderie, along with simply making the workplace more enjoyable for everyone!
Now, you are probably wondering: What kind of team celebrations should I plan for my staff? Don't worry; we have 10 brilliant ideas for you, whether your team works virtually or in person, that are sure to increase morale.
Virtual Celebration Ideas
If your team works virtually, you may feel as though the team is disconnected from each other, which is why group festivities are especially important. Using team celebrations is one of the best ways to create a feeling of togetherness and help your remote staff get to know each other outside of meetings. So, let's find out: How do you celebrate team wins virtually?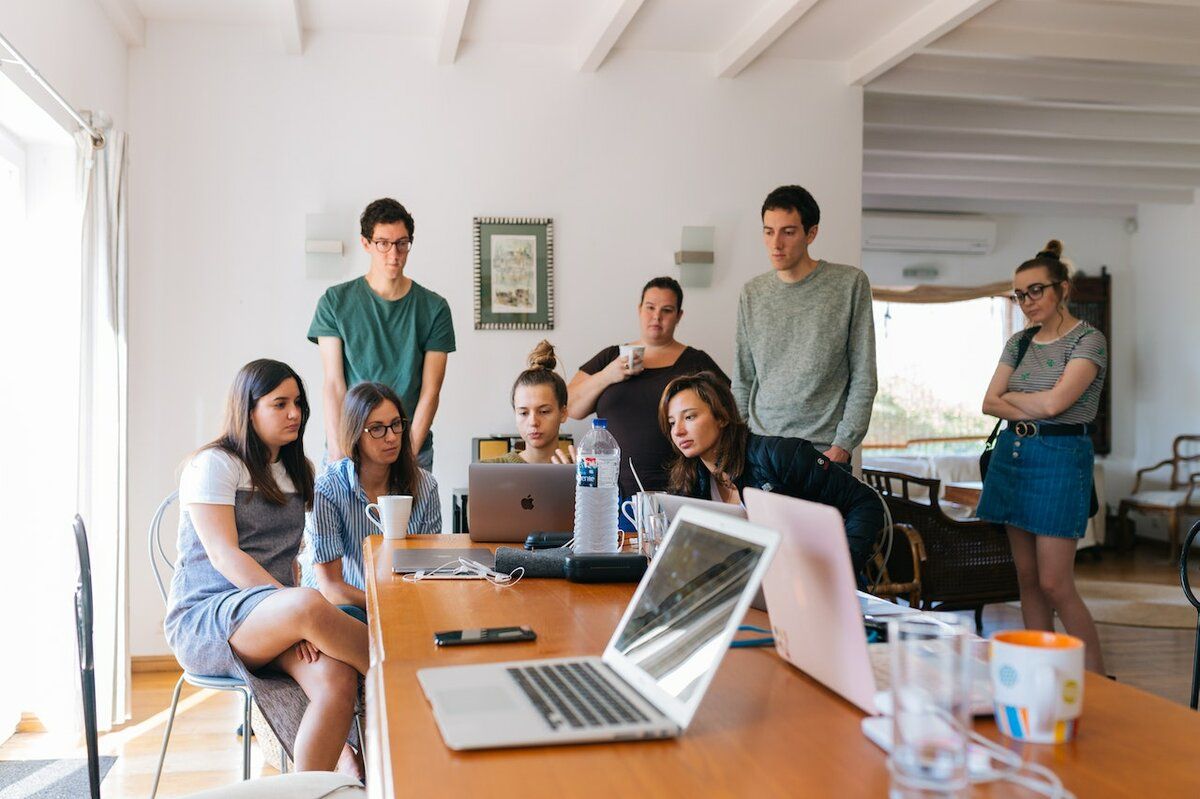 Host a Games Night
One great way to engage your team over Zoom is through games! Many people spend most of their time at work in meetings where they have to be prepared and serious, and a game night allows everyone to loosen up and be themselves.
There are almost unlimited options for ways to host a game night: You can either have an MC who has prepared one or several games, use the internet for trivia questions or online escape rooms, or even have each member of the team bring their own game to explain and play.
Here are just a few ideas of our favorite online games:
Host a talent show or American Idol night. Have a judges panel, an audience, and contestants who sign up to perform!
Online escape room. There are now options for awesome online escape rooms that will encourage teamwork among your employees.
Trivia night. You, or one of your team members, can create a quiz for your staff!
Host a game show. There are several online platforms now that plan the questions for you; all you need is an MC to be the host.
Have a costume contest. Having people dress up is a fun way to get to know individual personalities and it ensures everyone gets the chance to participate.
Really, whatever game or games that sound fun to you can be a great way to get your staff laughing and having fun together!
Celebrate Work Anniversaries & Birthdays
While bringing the team together is a great tactic, it is also beneficial to make individual members feel seen and celebrated. A wonderful way to do this is to create a get-together to celebrate an employee's birthday or work anniversary.
Here at CultureBot, we can get the party started by sending out e-cards to your staff on their birthdays and work anniversaries, as well as remind you when the dates are coming up so you can plan a group celebration.
In these celebrations, you can ask other members of staff to tell a funny story about the person being honored, have everyone have a drink and create a party atmosphere, or have a game to play to increase interaction.
Wellness Competition
Competitions are a fantastic way to encourage internal connections between your staff, and a wellness competition not only brings people together but it also motivates everyone to get or stay healthy.
The competitions can be basic or advanced, either by simply saying, "whoever gets the most steps this month wins a prize," or by creating milestones that employees need to meet in order to advance to the next level.
While you can certainly think of the challenges yourself, there are also several online platforms that create the plan for you!
As well, if your staff lives near each other, you can host yoga classes, hikes, runs, dance classes, or any other weekly physical activities to encourage wellness and amp up the competition.
Get To Know You Parties
Whether you have new members on your team or you simply notice that your staff doesn't spend a lot of free time together, getting to know you parties are a fantastic way to help your individual employees feel more like a team.
Ice breakers games are one of the best ways to ensure everyone on the team gets to speak in an organized but fun way. You can either ask questions as the host and have everyone answer individually or have each team member bring a game for everyone to play!
Here are a few of our favorite ice breaker games:
Two truths and a lie.
Find 10 things in common.
Diversity bingo.
Whose story is it?
Show and tell.
Unique and shared.
If you haven't heard of some of these games, and don't know how to play them, you can find all of the instructions, and dozens of more fun games, right here.
Celebrate Accomplishments
Another wonderful way to make team members feel seen and appreciated is by celebrating their work accomplishments.
Depending on your company and job titles, this can mean signing a new account, finishing a project, successfully running an event, or any other achievement, big or small!
During these parties, you can use some other ideas such as games nights, ice breakers, specific toasts for the person of the hour, or online happy hours to celebrate together.
However, it is important to ensure the event feels like a celebration specifically for them, and that you spread these events out to include every member of your staff at some point.
The bottom line is that people love to feel appreciated, so you can use team celebrations to bring people together while making individuals feel special.

Online Happy Hour
One of the common aspects missing from remote teams is their lack of time to blow off steam together, and hosting an online happy hour is certainly a great way to fix that problem!
It can either be an organized event, i.e. a virtual mixology class or wine tasting, or it can simply be an hour when staff can relax, enjoy a glass of their favorite after-work drink, and chat!
If you are hosting a specific event, you may want to use the party budget to send the wine being tasted or cocktails ingredients for a mixology class directly to the homes of your employees so that they do not have to spend their own money on the party.
Sometimes, it can even be beneficial to have it be employees only, instead of management, so they can speak their minds and even do a bit of complaining about you!
In-Person Team Celebration Ideas
While many of these virtual celebration ideas can also be used for in-person teams, we have a few ideas that are specifically for celebrating your team in the office.
Sometimes it seems as though group activities aren't as necessary within the office setting as employees get the chance to socialize throughout the day; however, it's important to understand that celebrations allow everyone to loosen up a little and get to know each other in a different and productive way.
Bring in Entertainment
Bringing in outside entertainment is certainly a fun way to celebrate your team and make them feel appreciated! Whether it's for a special occasion or just a Friday afternoon, you can remind your staff that you care about their happiness by bringing in someone to entertain them.
This could be a magician, a singer, or a band if you have the space, acrobats, a circus team, or really any other kind of performers to entertain throughout the party!
At these events, it's important that you also provide food and drinks to make it feel more special, as well as encourage people to stick around and mingle before and after the entertainment.
Murder Mystery Party
When it comes to team building, a murder mystery party is one of the best activities there is! It is essentially a free activity that will ensure each one of your employees actually communicates with each other in a relaxed and fun atmosphere.
While all celebrations are helpful, organized events such as a murder mystery party are great for encouraging every member of the team to feel involved and get to socialize and participate without feeling social pressure.
Weekend Outing
If you are looking to really celebrate your team, a weekend outing can seriously improve morale. Getting everyone out of the office into a new environment can make a huge difference when it comes to getting employees to open up and feel comfortable around each other.
At a weekend outing, you can also encourage your staff to bring their families, which not only makes them feel appreciated but also allows for a more relaxed atmosphere and helps everyone get to know each other better outside of their work personalities.
Weekend outings can include big park BBQs, bowling nights, outdoor sports or games, karaoke at a local bar, scavenger hunts, painting or cooking classes, volunteering together, amusement parks, hikes, paintball tournaments, rock climbing, and so much more!
Start a Weekly Club
Starting a weekly club is a fantastic way to initiate and continue engagement throughout your team. These weekly clubs can either be on or off site, depending on the work schedule of your team and the office setup.
Here are just a few ideas for weekly team celebrations:
Book Clubs
Movie or TV Screenings
Bowling Club
Yoga or Dance Classes
Walking or Running Group
Or really anything that your team is interested in doing together on a regular basis!
How Do You Celebrate a Team?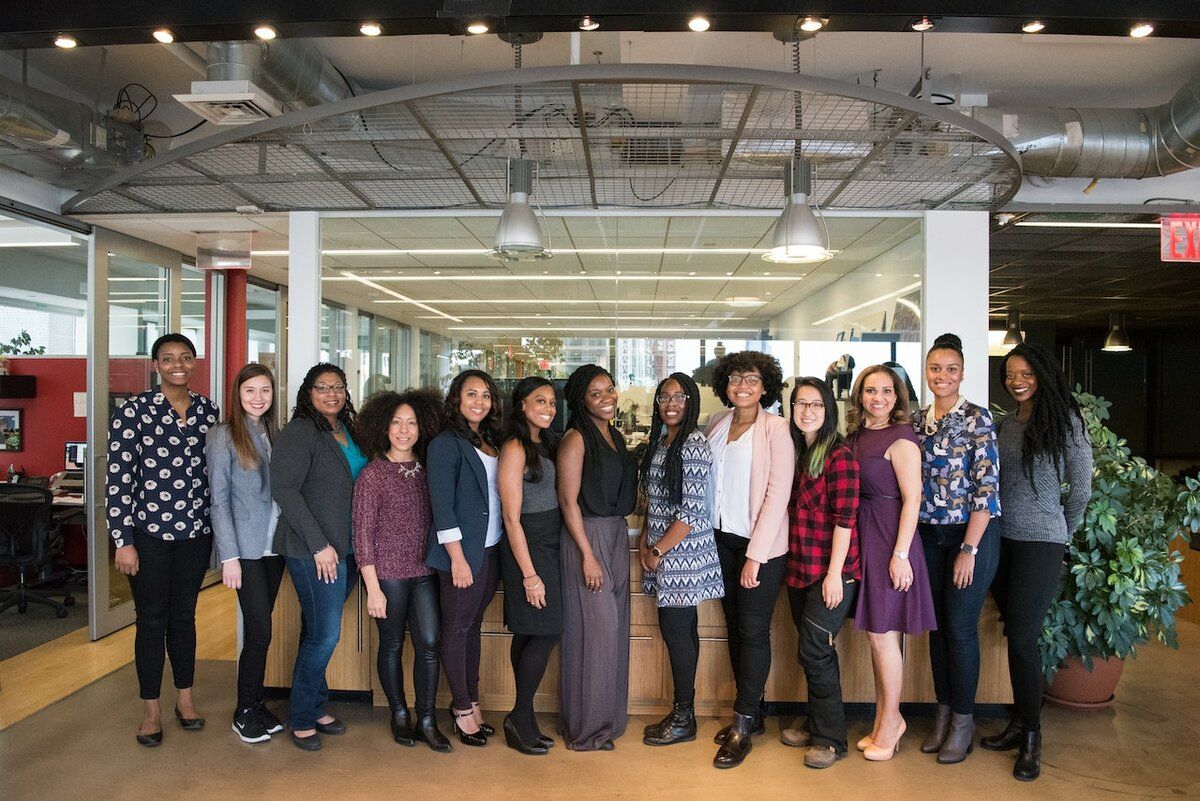 It's important to note that simply hosting these events is just a part of celebrating your team. The events need to have a few specific features to be classified as a successful team celebration.
Celebrate an accomplishment: Employees feel appreciated when they're recognized for their hard work and achievements. So, how do you celebrate team accomplishments? If the celebration is focused on one person or one accomplishment of the team, this needs to be addressed and you, as the manager or supervisor, should ensure you make it extremely clear why you're all here to celebrate.
Make it all about the team. In order to have the celebration feel like a way for employees to get to know each other, you can and should take a big step back and let them run the party.
Make it special. The celebration shouldn't be like anything else they do during the day, i.e. you don't want it to feel like a meeting. The event should feel special, whether that means going off campus or making the virtual or on-site party as fun as possible!
The bottom line is that in order to actually celebrate your team, it needs to feel like a celebration! You should put in more than a little effort into making the event as special as it can be, no matter what the affair is.
How to Choose the Right Celebration for Your Team
Now, we have listed a lot of options for celebrating a team, but you might be wondering how to choose the right one for your staff.
Choosing the right celebration really depends on what you are trying to offer to your team.
You may want to celebrate an individual's birthday or accomplishment, increase engagement between team members, offer the option for people to be able to blow off steam, or simply show your appreciation for your staff.
Once you have decided why you are hosting the celebration and what you hope your team will get out of it, it's easier to choose one of the many options we have listed to make that happen!
When Team Celebrations Should Happen
Another common question among management is how often and when team celebrations should happen.
There is no rule to say how often you should host a team celebration, but the truth is, the more often, the better! As long as you make at least some of the celebrations opt in as opposed to required attendance as you don't want your staff to feel as though they are putting in extra hours at work they're not getting paid for or enjoying.
This is where making sure the events are well-planned and fun comes into play. Employees aren't going to want to spend their free time with their coworkers if the celebrations aren't entertaining! You should also ensure that you don't ask your staff to use their own money for events as this will deter attendance.
For example, if you have a small team, celebrating everyone's birthdays can be a fun way to regularly get together and celebrate, but if you have a large team, you may want to host a birthday month event.
Big outings where employees can bring their families should be hosted at least once a year. Often, companies use holiday parties and summer BBQs as their two main events throughout the year.
Again, every company and every team are different, but planning team celebrations should be a part of your, or someone's, job, as well as in the budget as they certainly are essential!
How CultureBot Can Help
As a team leader, you probably already have a lot on your plate, and remembering every staff member's birthday and work anniversary can be quite tedious.
Luckily, we have created the first ever bot for Slack designed to make improving team culture easy and fun, so you can improve the morale and camaraderie of your staff.
Here at CultureBot, we have the technology to organize all of that information for you! We will send out e-cards, digital gift cards, or whatever else you want to do to celebrate an employee, as well as ensure it's on the schedule ahead of time so you don't have to!

---
Final Thoughts
Hopefully, you now not only have 10 brilliant team celebration ideas that will boost morale among your staff, but you also understand why these events are so important and what they can do for your team!
Even though it may seem like planning and hosting these celebrations will take time from your busy schedule and money from the budget, they are so worth it as your team will work better together and even care more about the company and their jobs!