23 Companies with Seriously Great Team Culture in 2023
Work for a great company with great culture. Read on for a list of the top companies in 2023 with great culture, as identified by CultureBot.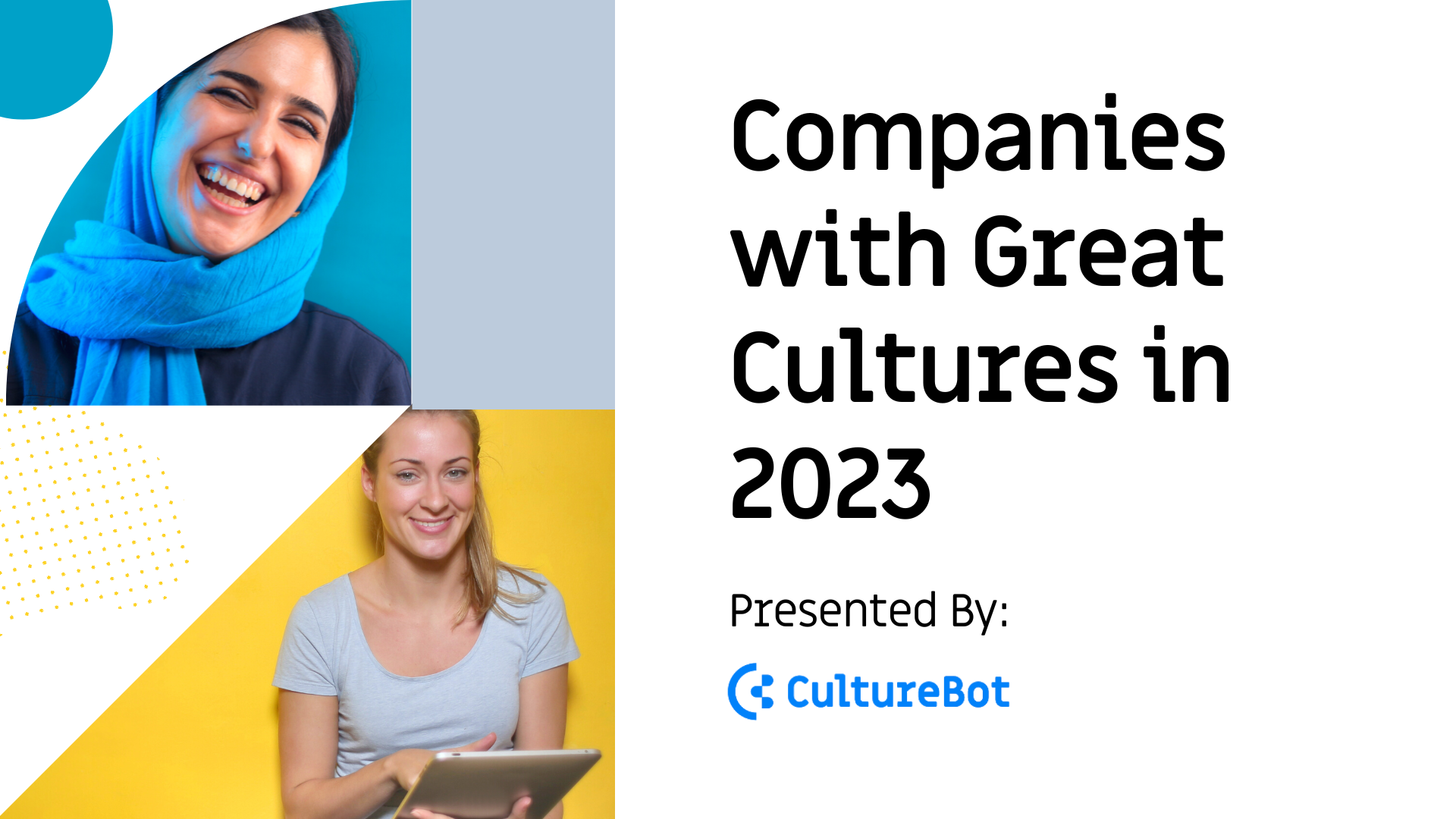 In a time when a majority of companies have been operating remotely or semi-remotely, culture matters more than ever before. The companies and people identified below stand out from the crowd – they're focused on ways to improve their team culture, build a more cohesive and communicative team, and ultimately create a healthier work-life environment for their organization's number one asset – their people.
How did we identify these companies?
We identified people, HR, and operations leaders at companies who have demonstrated a commitment to learn more and/or self-evaluate their organization's cultures against areas like team engagement, team appreciation, and team morale. At a minimum, the leaders at these companies have put in the time and mindshare to think about how to better their teams from these different angles.
🌎 Companies with Great Culture – North America
Gesso Labs, HQ: New York City

Gesso is a team of entrepreneurs, engineers, artists, lawyers, and operators working together to deliver the promises of web3. They are a fully remote company with team members spread across U.S time zones.
Credit to Janelle Engle for highlighting Gesso's culture:
"At Co:Create, we recognize each employee has their own unique strengths and we strive to create an environment where everyone feels like those strengths are being utilized and supported. By keeping our values in mind in everything from our hiring process to onboarding to company benefits, we have collectively created an environment of trust where we can all emphasize on learning from each other and challenging each other to do our best work. While still caring personally and having a good time, of course! - whether playing ping pong at our off-sites or virtual game nights - we also always make time to bond as a team."
Tresata, HQ: Charlotte

Tresata automates the analysis of data at absolute scale. Its Digital Business Platform is used by Fortune 500 companies to leverage data as an asset and create products and services that Enrich Life® for all their customers. Credit to Sophia Lang for highlighting Tresata's culture.
Novata, HQ: New York City

Novata is an ESG platform built to empower private companies and investors to collect, analyze, benchmark & report relevant data.
Credit to Rachel Langham for highlighting Novata's culture:
"Novata's culture is great because of its people. When you're involved with mission-driven work, you'll find passionate colleagues who are eager to learn and share knowledge with each other. We've built such a great culture centered around testing ideas and collecting feedback, it really feels like we're collectively contributing to something good. We all want each other to succeed."
GetAccept, HQ: Palo Alto

GetAccept is a software company offering a digital sales room to empower revenue teams to increase win rates by engaging and understanding buyers all the way from opportunity to signed deal. Credit to Johanna Gustafsson for highlighting GetAccept's culture.
PropertyMeld, HQ: Rapid City, SD

Property Meld is an intelligent maintenance solution for property management companies, providing efficiency and oversight for all your key players (resident, vendor, technician, and property management).
Credit to Autumn Hughes for highlighting Property Meld's culture:
"Property Meld's culture is built on trust, respect, and transparency. The company places a strong emphasis on communication and team building, providing opportunities for employees to collaborate and learn from one another. Another key aspect of Property Meld's culture is its commitment to employee development and growth. The company provides ongoing training and support to help employees build their skills and advance their careers."
Pathcore, HQ: Toronto

Pathcore  creates comprehensive digital solutions that allow pathologists to fully embrace the power of digital pathology with ease. They specialize in building state-of-the-art data management platforms for whole slide imaging that integrate with 3rd party products to deliver seamless workflows for collaborative teams in research, consultations, education and telepathology.
Credit to Hannah Thibeault for highlighting Pathcore's culture:
"Pathcore promotes a culture that cares about each individual. From the benefits, to the perks, to the work styles, it's about working in a way that works for you. We are a remote company operating asynchronously across Canada, allowing people to be flexible in how their work day is structured, while also being intentional in how we meet and work together across teams. We have a weekly optional, virtual fun hour for the entire company to get together in the middle of the day to chat, play games, and hang out with each other. This leads to a spirit of collaboration and support, where we're invested in each other's success and work together to make amazing things happen. "

Flieber, HQ: New York City

Flieber is a Series A supply-chain tech startup solving stockouts and overstock in global retail, a problem that generates over $1.8 trillion in annual losses. Modern commerce brands benefit of Flieber's multichannel inventory planning platform to increase data visibility, improve inventory decisions and drastically reduce the time needed to operate their supply chain.
Credit to Kaveri Tayjasanant for highlighting Flieber's culture:
"Fliebers are passionate about the problem we are solving and really care about making a difference for our customers. The culture we are building is one of respect, transparency, inclusion, fairness, and intensity. There is a real sense of ownership and collaboration amongst the team.  And we love to have fun together!"
vFairs, HQ: Dallas

vFairs is an all in one events platform that enables organizations to conduct virtual, in-person and hybrid events of all types namely conferences, trade shows, career/job fairs, summits, forums, benefits fair, university open days, expos and meet-ups.
Credit to Abigail Caldwell for highlighting vFair's culture:
"vFairs' culture is built around trust. We believe that the more alignment we have as a team, the more autonomy we have with our work. It is amazing what people can achieve when they feel trusted and heard!"
Legion, HQ: Palo Alto

Legion delivers the industry's most innovative workforce management platform. It enables businesses to maximize labor efficiency and employee engagement simultaneously.
Credit to Traci Chernoff for highlighting Legion's culture:
"Legion's culture is people-centric at its core - from our mission and commitment to our customers to our internal dynamic. At Legion, all employees are part of the bigger picture working toward changing the way the world works, literally. Being a Legion employee is exciting and fun as much as it is rewarding; we work hard and we play hard."
Pema, HQ: Miami

Pema helps marketing companies, coaches, accountants and other business sales meetings with the right people. Credit to Cindy Makita for highlighting Pema's culture.
Uny, HQ: Miami

Unybrands is on a mission to shape the next generation of e-commerce. We do this by buying, building, and scaling brands operating on and off Amazon: with uny, companies reach new heights—and stay at the very top of their game. Credit to Gabby Michnoff and Claudia Sofia Alonso Diaz for highlighting Unybrand's culture.
Asurint, HQ: Cleveland

Asurint brings faster, more accurate background screens to your fingertips. Their IQLogics decision engine and proprietary database combine to deliver results so you can place the candidate you need, fast. Credit to Grace Noall for highlighting Asurint's culture.
Metadata.io, HQ: San Jose

Metadata.io is used by B2B marketers to drive more revenue without all the manual and repetitive work. From running paid campaigns to personalizing web experiences to optimizing everything to revenue – Metadata automates all of this. Credit to Heather Haslam for highlighting Metadata's culture.
Beatbox, HQ: Austin

Beatbox is the makier of the world's tastiest party punch. Drawn together by their love for music and the entrepreneurial spirit of Austin, Texas, the founders of BeatBox always believed experiences are more fun when they are shared with friends. Credit to Courtney King for highlighting Beatbox's culture.
HumanContact, HQ: Toronto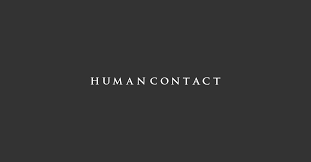 HumanContact is a mid-sized marketing & communications agency that focuses on leveraging the combined power of the human element with personalized creative solutions. HumanContact doesn't believe in off-the-shelf services, and provides clients with customized offerings tailored to their audience and strategic objectives.
Credit to Joana Pinto for highlighting HumanContact's culture:
"We are fortunate to have created an environment where our people are comfortable bringing their entire selves and personalities to work with them every day. We don't place any constraints on what people are capable of contributing to any given project, and this provides a space and opportunity for learning, development, collaboration, and growth. We have also purposefully and diligently sought out people with a very wide range of backgrounds, experiences, skillsets and technical expertises, so that we are always able to look at challenges from as many perspectives as possible and prioritize creating fresh, innovative ideas.
Simply put, our people can be themselves and feel confident that there is a space for them to contribute in meaningful ways to the work we do."
Trinity Packaging, HQ: New Jersey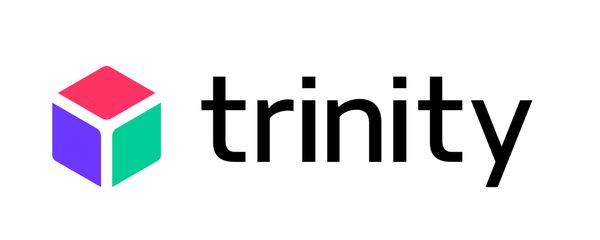 Trinity Packaging Supply is packaging's largest catalog, powered by proprietary software that aggregates hundreds of supplier catalogs into one best-in-class e-commerce platform that finds the lowest prices and quickest lead times on wholesale packaging supplies based on its ship-to zip code.
Credit to Anthony Magaraci for highlighting Trinity Packaging Supply's culture:
"Trinity Packaging Supply's culture is built on fun and collaboration, which has created a magic dynamic between departments and locations across the country. We designed our offices with features including game tables, swings, graffiti walls, ocean views, and happy hours that bring the team together. But what really makes the culture great are the people at Trinity. Our culture starts with respect and understanding, and we embrace employee individuality so people feel valued and enjoy coming to work."
NP Digital, HQ: San Diego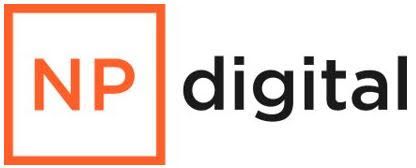 NP Digital is a leading end-to-end performance marketing agency focused on enterprise and mid-market challenger brands. Underpinned by its proprietary technology division and platform Ubersuggest, NP Digital is regarded as one of the fastest-growing, award-winning performance marketing agencies in the industry.
Credit to Michelle Scully for highlighting NP Digital's culture:
"NP Digital's culture is built on three values: Think Big, Own It, and Have Fun. It is committed to creating an inclusive culture and continuously improving benefits package that enhances employees' well-being and allows them to thrive in and outside the workplace. NP Digital has an incredibly engaged global, remote workforce of compassionate management, transparent leadership, talented colleagues, fun and fulfilling work for some of the coolest brands in the world."

🌍 Companies with Great Culture – Europe
Movemeon, HQ: London

Movemeon (move-me-on) is a career companion for everyone navigating life within and beyond consulting firms. Movemeon connects permanent, interim or freelance talent to startups, multinationals, consultancies & PE funds across the world.
Credit to Rossiana Mee for highlighting Movemeon's culture:
"We gave our team the loudest voice in our people strategy. Thanks to our people, we've been able to cultivate a culture of transparency and honesty and removed any barriers that could prevent our team members from succeeding. We all understand our mission and purpose. Oh, and we took over an Italian castle for our away trip last year!"
Suse, HQ: Germany

SUSE is a global leader in innovative, reliable, secure enterprise-grade open source solutions. Suse specializes in Business-critical Linux, Enterprise Container Management and Edge solutions, and collaborate with partners and communities to empower our customers to innovate everywhere – from the data center, to the cloud, to the edge and beyond.
Credit to Amy Sanford for highlighting Suse's culture:
"SUSE embraces the open in open source. Employees feel heard and supported by the leaders, which is evident in our broad range of employee networks, employee engagement programs, and freedom to choose where/how we work."
Tokeny, HQ: Luxembourg

Tokeny provides a compliance infrastructure for digital assets. It allows financial actors operating in private markets to compliantly and seamlessly issue, transfer, and manage securities using distributed ledger technology. By applying trust, compliance, and control on a hyper-efficient infrastructure, Tokeny enables market participants to unlock significant advancements in the management and liquidity of financial instruments. The company is backed by strategic investors such as Euronext, Inveniam, and Apex Group.
Credit to Radka Tocikova for highlighting Tokeny's culture.
"Each team member contributes to making our culture great, guided by the values of transparency, innovation, and inclusion. What truly sets us apart is the empathy and care we have for each other. We are committed to supporting each other through both good and tough times, creating a culture that is caring, empathetic, and full of opportunities for growth and development. Together, we truly believe that we can do everything."
share, HQ: Berlin

share, a social impact company, makes it as easy as possible for people to do good, because every purchase of a share product supports impact projects worldwide.
Credit to Martina Iljic for highlighting share's culture:
"Truly it's the people at share. No matter their position or role, everyone is contributing to building a culture of transparency and trust while challenging the status quo. Furthermore, the love for socks and personalized birthday cards unites the sharies ;)"
Switchee, HQ: London

Switchee improves the quality of life for people living in rented homes. It is Switchee's mission to fight fuel poverty and provide social housing provider's with remote data insights that cut maintenance costs and improve resident well-being.
Credit to Olya Yakzhina for highlighting Switchee's culture:
"At Switchee we focus on designing a perfect employee experience life cycle, focusing our efforts on people happiness, role fulfillment, meaningful and transparent career progression, inclusion, diversity and belonging. Our team strive for a good mission and consist of compassionate and motivated people who want to make a real difference!"
HelloFresh, HQ: Berlin

HelloFresh consists of six brands that provide customers with high quality food and recipes for different meal occasions. They're evolving from the world's leading meal kit company to the world's leading food solutions group – having delivered 243.3 million meals and reached 7.5 million active customers around the world in Q3 2022. Credit to Nuria del Pino Cedenilla for highlighting HelloFresh's culture.
StreetBees, HQ: London

StreetBees is an AI-powered Consumer Intelligence platform, which identifies global growth opportunities for world-leading brands like Unilever, Coty, RB and Danone.
Credit to Zehra Odunayo and Daisy Morrison for highlighting StreetBee's culture:
"It's the people at Streetbees that make it great. My colleagues are the most collaborative, generous, and empathic group of people I've worked with. They go above and beyond, not just for our clients, but for each other too. I know if I'm having a tough day, they'll check in and boost my spirits, but also pull together to plan a last minute social or impromptu celebration. They support each other, and it really shows in the work we achieve together."
Cludo, HQ: Copenhagen

Cludo provides users with a better way to search. Cludo's automated, personalized search delivers more relevant results in less time.
Credit to David Bard for highlighting Cludo's culture:
"Our culture is built around our amazing group of diverse people, who we call Cludians. Everyone is encouraged to bring their full selves to work and know they are entering into a safe environment where they can fail, learn, and grow. We are committed to providing every Cludian with a healthy work-life balance in how they work and their ability to take time to recharge through various forms of paid time off. We also know how to have fun, from virtual coffee hours, to karaoke nights, that help build relationships across departments and teams. Cludo is truly invested in each person, because without exceptional people, we couldn't have an exceptional product and company."
---
💡 Great Cultures & Great Teams Start with Great Productivity
That's why we embarked on a journey to write a guide to 12 Slack Apps & Integrations that can boost you and your team's productivity this year. If you're like most teams using Slack, there's always a tip or two (and a tool or two) you could learn/use to work smarter.